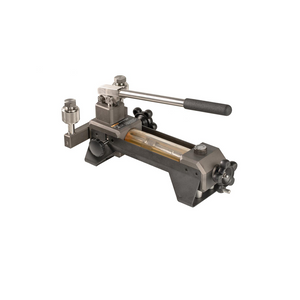 Key features
Pressure range 0 kPa to 70 Mpa
The pressure generation by the pressure rod can calibrate pressure meters with a large cavity;
fine adjustment by the screw has the high minimum controllable adjustment granularity
Two-year warranty. No worry to use.
Special surface treatment, scratch and corrosion resistance.
M20×1.5 female thread quick connection fitting.